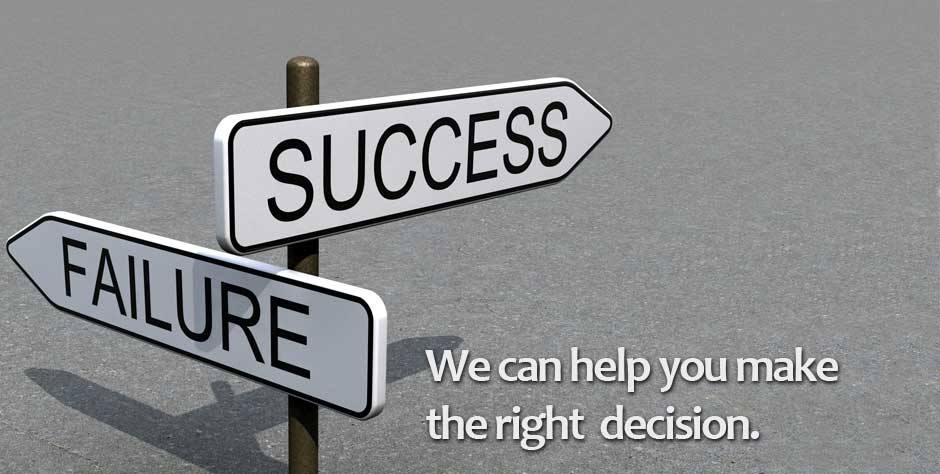 Consulting & Strategic Planning Services
Choosing the right solution can make a big difference between success and failure.  Getting it right however, starts with the right kind of advice, advice that only experts can provide.
At Exreal, we can give you the expert advice to plan, strategize and choose your IT infrastructure, networks, software and your website implementation; each customized to your needs, and your timelines.
Here's some of the things where we can help.
Open source
Our consultants work with several open source products and platforms, which include Linux, FreeBSD, OpenSolaris, to name a few.
An Open Source ERP, for example can cost 1/10th of an equivalent commercial product and can be easily customized to fit your needs. Our developers if need be, can rebuild the whole system and code to adapt to your needs. That's the power Open source brings.
But, Open Source isn't easy to work with; there are many choices, each different from the other, which makes it complex to implement. However, we can help you make the transition; right from helping you select the right OS or software, to implementing it and even provide training to get started. At Exreal, our motto is to make IT simple for you.
Linux Implementation & Strategy
Linux is a great choice for all tiers of enterprises. Linux can effortlessly replace your Windows servers with lower cost of operations, and provide greater performance and features, without the threats of viruses, trojans and other distractions.
We can help you choose the right distribution, or get you started with our own custom distribution (Exreal Linux), install, configure and even maintain it with our remote IT management services.
Network & Systems Architecture
Building a new data center, or getting new routers to expand your network abilities? What routers should you use – Infiniband or Fiber, or stick with Gigabit? What servers do you need?
These are difficult choices to make.
But, they are easy for for us because, we understand the benefits and cons for each of these technologies, and you can leverage our expertise to build and implement something that's in your budget, scales well and is the right fit for your business.
Redundancy & Backup Planning
If your entire network runs on one server and it goes down what do you do? Do you have a backup strategy? If so, how reliable is it? Will it work when the time comes?
Exreal can find you the answers by auditing and building a plan for such eventualities.
We can recommend products, implement backup strategies and continuously monitor your network and IT infrastructure with our remote monitoring service and  make sure you know the problems well  in advance if something goes wrong.
Virtualization (Implementation & Strategy)
If you haven't virtualized your IT infrastructure yet, it's time you did. Virtualization can maximize your investment by consolidating your physical servers and provide an easier upgrade path for scale in the future.
Our consultants can help you consolidate your physical infrastructure to virtual platforms; converting physical servers into virtual containers, and even move your entire network to a cloud based virtual layer, if you want to run it outside your business infrastructure. Exreal's consultants are experts in all known and available virtualizations technologies; commercial and open source .
Your Website
A Website isn't just a show tool, it can provide a valuable insight into understanding your customers and provide a large avenue for gaining them. We can help you plan your Website, design it with the help of our partners and host it on our scalable architecture. Or you can choose what you want help with.
If you already have a Website, Exreal can help you with our Search Engine Optimization (SEO), and Website tuning advice to stretch the benefits even further.
Network Security Audits & Planning
Threats to your network and data can come from anywhere, outside your network or from the inside like employees walking away with confidential data, and or sabotaging your files for a competitor. We can help you assess and mitigate these risks with our security audit and consulting services.
Start with an automated network audit to assess the risks on your servers, website & file servers, follow on to build and implement a security policy and add-on our remote management service to continuously monitor compliance. It's easier than you think.
Others
Our IT consulting, planning and strategy services are available for a wide range of implementations. For e.g. we can provide you help with choosing a VPN service provider, servers, or building network and data centers, with our experience of managing our own data center for our Internet services division, ExrealSpace.
We can help you answer some of the even tougher issues, like when you have network outages, we can pinpoint problem areas with the aid of some our tools. Or, if you need we can eavesdrop on the entire network to track down a trojan or miscreant program. We can remote boot your servers, or build a thin-client network that provides independence from computer problems for ever. Chances are that if it's related to IT, it's something we can help you with, no matter how big or small the problem, or how impossible it sounds like.
Glance through our expertise page to know more about all the places and technologies we can help you with, or contact us to know more details.